Help Us to keep our shelter
 It is common to find cases of animal abuse on a daily basis, the most affected are domestic animals, followed by wild animals.
The main cause of this abuse is humans, it is not something new, it has always been present, since the human has had a tendency to superiority and has obtained the greatest benefit from any animal that he perceives as inferior. There are six forms of abuse recognized by law in many countries: neglect, overexploitation, abandonment, physical abuse, sexual abuse and emotional abuse (sabogal & Casas 2018). Some people consider that animals used for human consumption are always abused, in many cases their life in hatcheries is not dignified, they are not given the basic caresrequirements, in other cases all their needs are met but in the end they end their lives, although in a dignified manner, without pain or suffering. It is still quite a controversial topic. In this case we focus more on the domestic animals most familiar with humans, which are dogs and cats. They are known for being companion animals and because most people have had to live with them since they were little, which is why they create an emotional bond.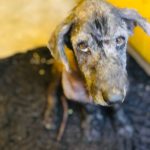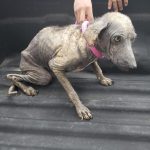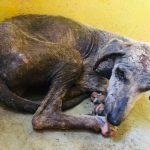 Dogs and cats are daily victims of infamous abuse by unscrupulous people. The question here would be this violence only affects these animals or is it also an indication of human conduct? It would be said that yes, it has been proven that people who attack an animal make it suffer or kill it for fun is indicative of a psychiatric disorder, in addition to being one of the main behaviors of psychopaths (Ambrosio 2017). On the other hand,this habitual behavior is noted in environments where there are economic and affective shortcomings towards children, for which they do not create attachment to anything and can attack animals without any remorse. Understanding this, it can be inferred that animal abuse not only has to do with the animal itself, but also with the person who performs it, it is a problem that occurs in a person or in a group and in several cases it is classified as a disease. and indeed a person has to be sick to cause pain, anxiety and end the life of an animal for fun (Ambrosio 2017). And the most serious thing is that it is normally a behavior that develops from childhood and due to lack of timely correction by parents, the consequence is an adult without control of their emotions, which in itself not only harms defenseless animals also to people in general.
The solutions that have been proposed have to do with penalization, such as fines, expulsion from jobs or schools, and withdrawal of the compromised animal. This apparently is not enough, first because an animal in a condition of abuse depends on another human who complains about this fact and takes a measure, Currently, the measures and the rejection of animal abuse are much better than before, which is positive, but there is still a long way to go, there is a lack of education on the subject, and there is a lack of mental health.
Dogs and cats affected by human abuse have two paths: die, be taken in by new owners or foundations, after this they have to enter a recovery stage in the cases that are possible, normally they have to remove limbs from their body for which many times they are disabled or different, this is an important factor when adopting, normally they are never adopted, that is why it is important to sponsor a dog or cat to cover all the basic needs.
Please follow us on our social media to learn about our shelter, actions and stories.
Also, you can donate here
Ambrose, M.T. 2017. Abuse and cruelty against animals. Its importance from the perspective of criminology. Autonomous University of Mexico. Legal Research Institute.
Sabogal,K,D.Casa,I,X.2018.animal abuse in Colombia.universidad la gran Colombia. Specialization in criminal law and criminology.Bogotá.