Donate to keep our shelter running
Currently there are millions of dogs that are homeless in the world, the overpopulation, diseases and hunger of these animals, are problems that many people fight every day, either individually or organized in foundations, NGOs, among others, to help to mitigate the deficiencies of these animals. However, despite the fact that these efforts go back centuries, to be more precise, since 1635 for sheep and horses and, since 1641 for domestic animals in the English territory; So far many animals, more precisely dogs, are simply abandoned, leading them to malnutrition, street dangers and very surely death.
Although also in some countries, it has been achieved through a great process of cultivation and awareness raising in the care of domestic animals, to reduce the number of animals in the street; Such as Holland, a country that managed to be the first country without abandoned dogs in the world through a struggle that it faced since 1864.
And although it may seem a bit utopian, it is very possible from our individual means to have a great impact on the lives of homeless dogs. Today we will learn 8 easy and impactful ways to help a homeless dog:
1. Buying things for your pet in Chewy
Chewy is a pet store that distributes items for these, whether they are cleaning, toys or food, of more than 2,000 favorite brands in the world of pets; consolidating itself as a company that strives for the well-being and comfort of both pet owners and pets and that, on this occasion, partnered with our Perros Sin Nombre foundation, donating $ 20 for the purchase of each new client in the following link: https://www.chewy.com/g/animal-shelters-and-rescues an excellent option to pamper our pet, while helping another homeless.
2. Making purchases at smile.amazon.com
Buying through Amazon for many has already been an experience, for others, something new that they surely want to try, but did you know that if you buy through www.smile.amazon.com you donate 0.5% of the money of the purchase made to your favorite charity ? The same products, the same prices, but with an intention and action that will make the lives of many more stray dogs in the world better. Undoubtedly one of the most accessible and simple donation alternatives, buying something you need and contributing to a noble cause.
3. Helping a shelter with cleaning supplies, food, among other items for dogs
Currently, as we mentioned at the beginning, there are already many individuals and collectives who care enormously about animals and help them either by donating, sterilizing, adopting, among other ways. And one of the simplest and that you can witness is by donating cleaning supplies, food and other items for dogs in shelters in your city. If you are in Tela, Atlántida, Honduras, or anywhere else in the world and want to donate, you can contact us here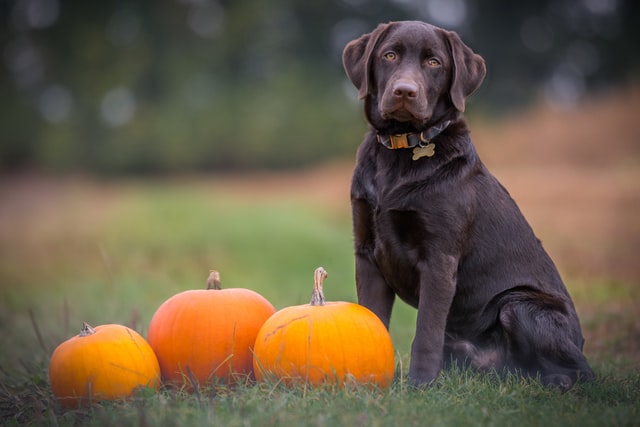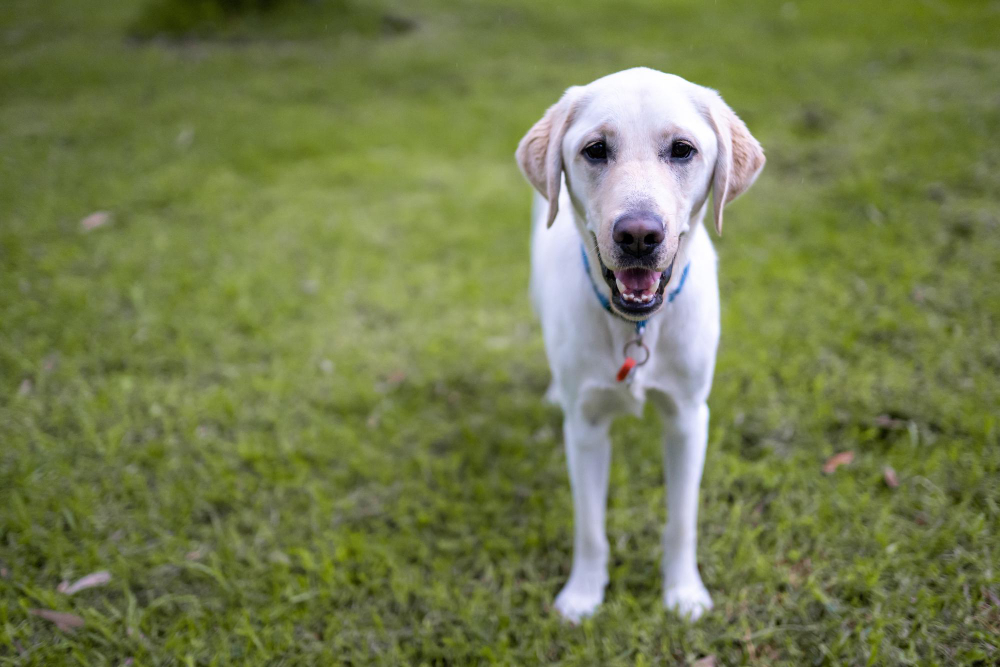 In our Perros Sin Nombre foundation, we continue to help stray dogs along with all the people who dare to contribute with the donation of any amount of money, always being pleasantly received and allowing us to continue providing homeless dogs with medical care, vaccinations, deworming. , sterilization and to find committed and responsible households with their custody and care. In addition, being adopted into our foundation, we will continue to pay for all the preventive vaccinations that the pet requires for the rest of its life. Learn how to sponsor a pet by clicking here.
If we want to dive into helping homeless pets and have free time, volunteering could be a great option. The perrossinnombre.org foundation welcomes volunteers all the time, contact us and find out how you can offer your free time in this alternative to help homeless dogs. Send your message here here.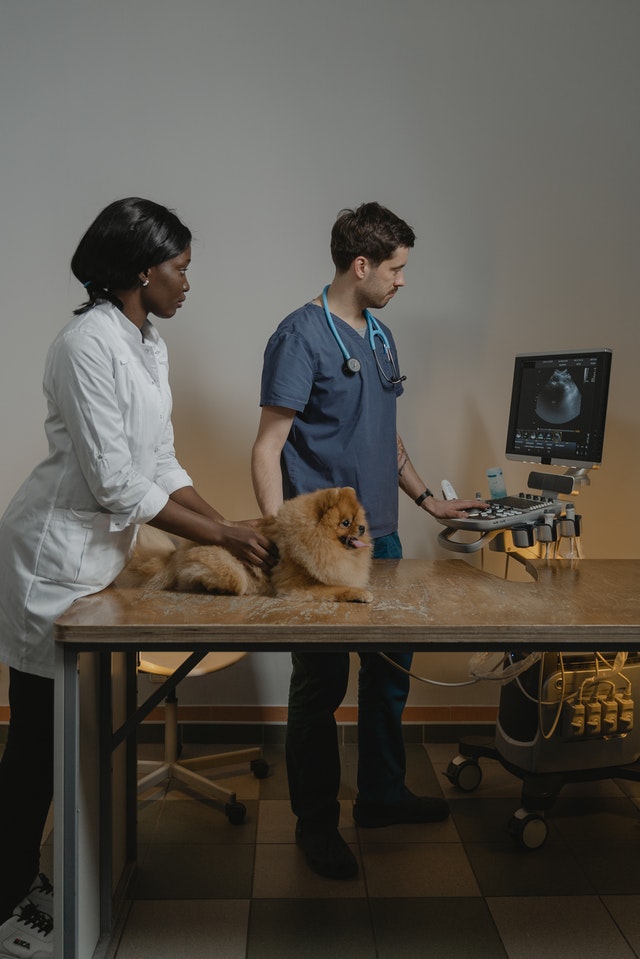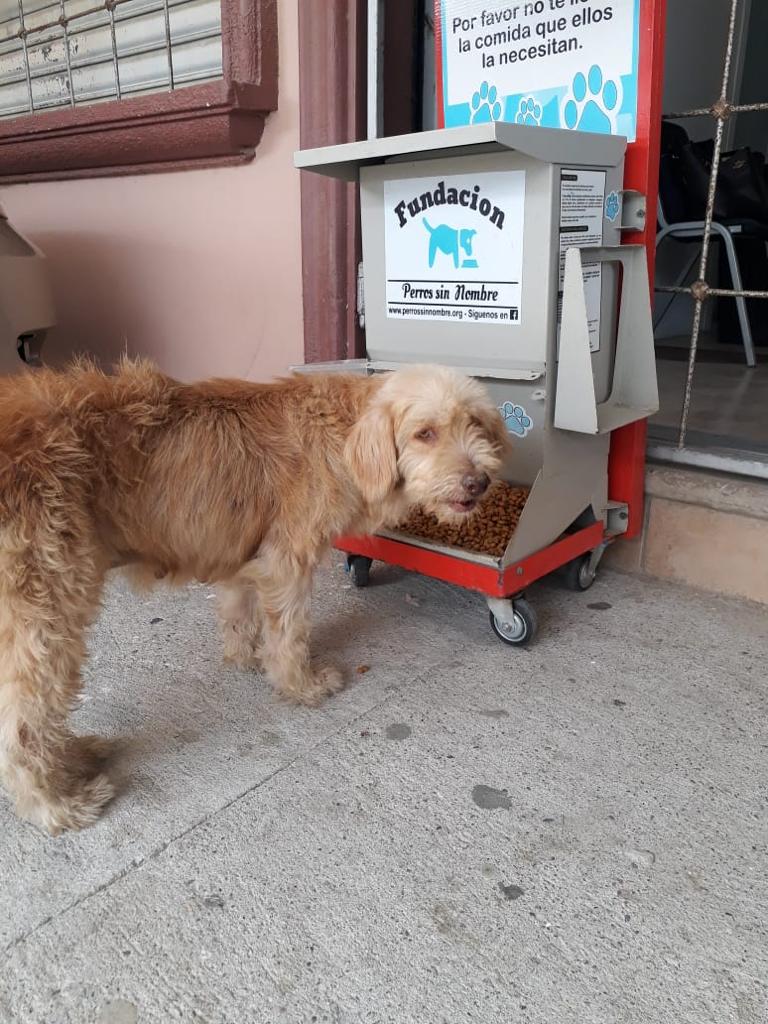 A dog feeder is also a great option when thinking about helping homeless animals. An innovative idea that consists of a food dispenser installed preferably in a place that is within sight of the community to be cared for and protected, in addition to being a strategic place where canine overpopulation traffic is concentrated, which are available 24/7 for all the animals that come to eat. You can sponsor a stray dog ​​feeder by clicking here.
Giving a stray dog ​​the opportunity is a decision that we will not regret, being able to provide them with the love and well-being they need is an indescribable emotion, as well as being rewarded with an unconditional friendship for the rest of their lives. That is why adoption is one of the most emotional and rewarding alternatives to helping homeless dogs. Something that we can do in the shelters of our cities or by welcoming someone who is in the streets without a destination and a home.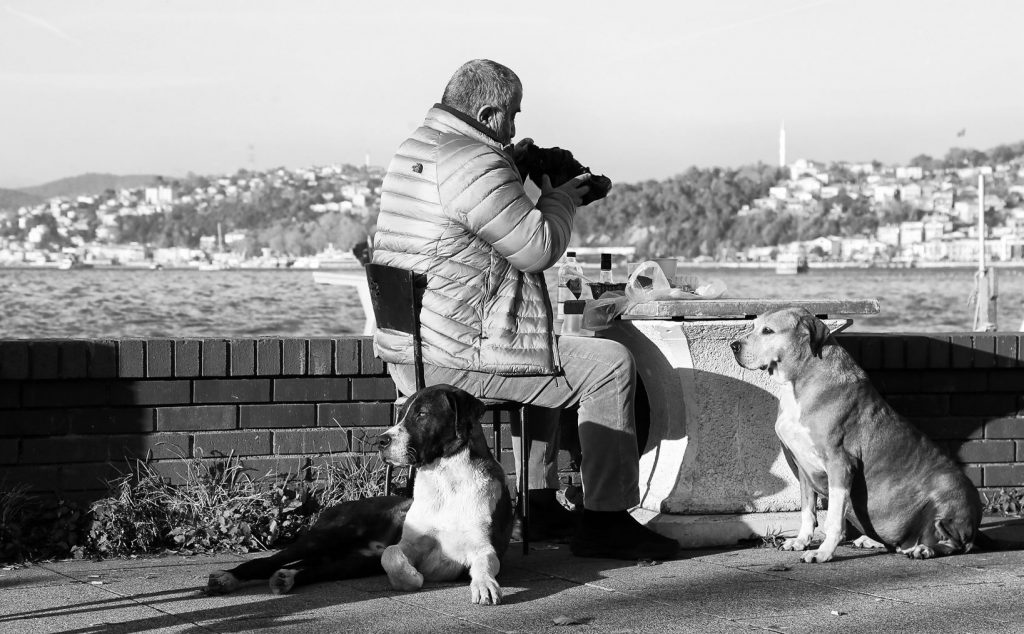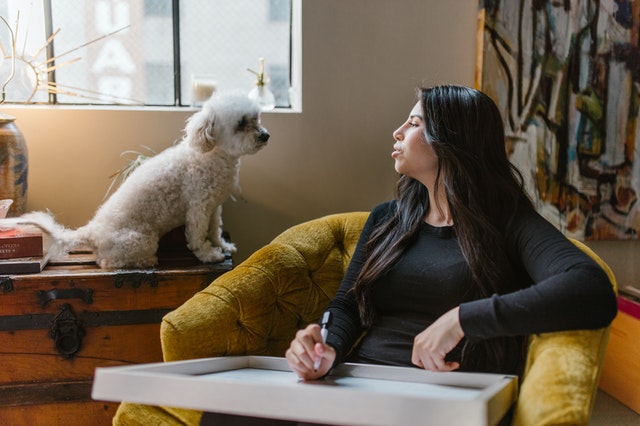 8. Educating family and friends about caring for animals
Perhaps we see it as one of the alternatives furthest from a great impact, however, we are wrong. Precisely Holland, the first country without stray dogs, realized that in order to be consistent in fulfilling that objective, it had to educate and make its inhabitants aware of the care and responsibility that is acquired when having a pet, because precisely the The problem of overcrowding and abandonment of the dogs, lay and still lies, in the unconsciousness of the irresponsible owners who abandon them adrift without any regrets or who make a business of them, and then throw sick and tired dog mothers out on the streets . This is the reason why educating family and friends about the care of animals is an alternative that, although it does not generate results in the short term, but does generate awareness that, thanks to this, many people today They continue to get up every day for the welfare of homeless animals.